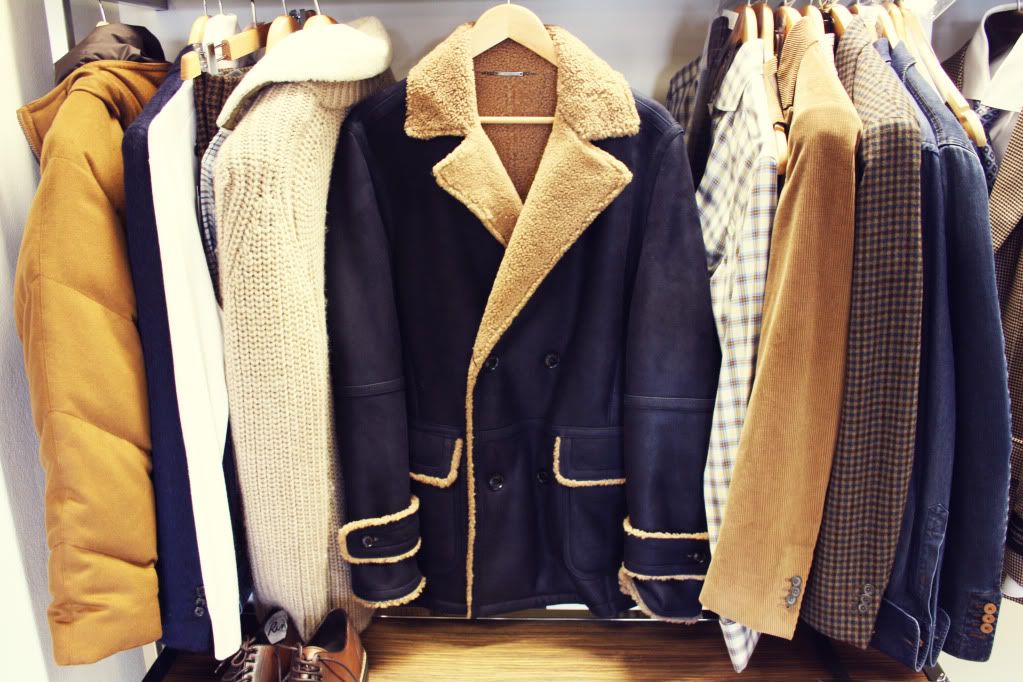 Ermenegildo Zegna
always impresses, as one of the premium menswear brands in the world. The luxury and quality is always high and there would not be one man who wouldn't be able to find something that they like over their lines of products. Plus, every man needs a suit!
Here in Australia, we are shown the Autumn/Winter range, but just cannot wait for the Spring/Summer that just showed in Milan to land in Sydney! Below, I am sporting a ZZegna jacket and bag that both have bronze zipper detailing (not visible in the below picture). The drop shoulder, oversized cut and shape of the coat makes it perfect for layering in winter. The waistcoat with the strapped at the back was a favourite of mine, reminding me a bit of an assassin, James Bond feel to it.
We can see where the camo trend creeps in, from the ZegnaSport range.
The Ermenegildo Zegna collection blends shades of wood brown, hazelnut, snow white, the okra of dry leaves and midnight blue with plaids, checks and patchworks. In particular I fell in love with the dark navy blazer made from the ultra luxurious brushed alpaca fabric. The textures in the range are prominent, mixing suede, shearling, fur, leather corduroy and of course wool.
Also, earlier in the month, they held a collaboration with
Sydney Film Festival
, celebrating the launch of the festival for 2012, as part of their global support for the arts.