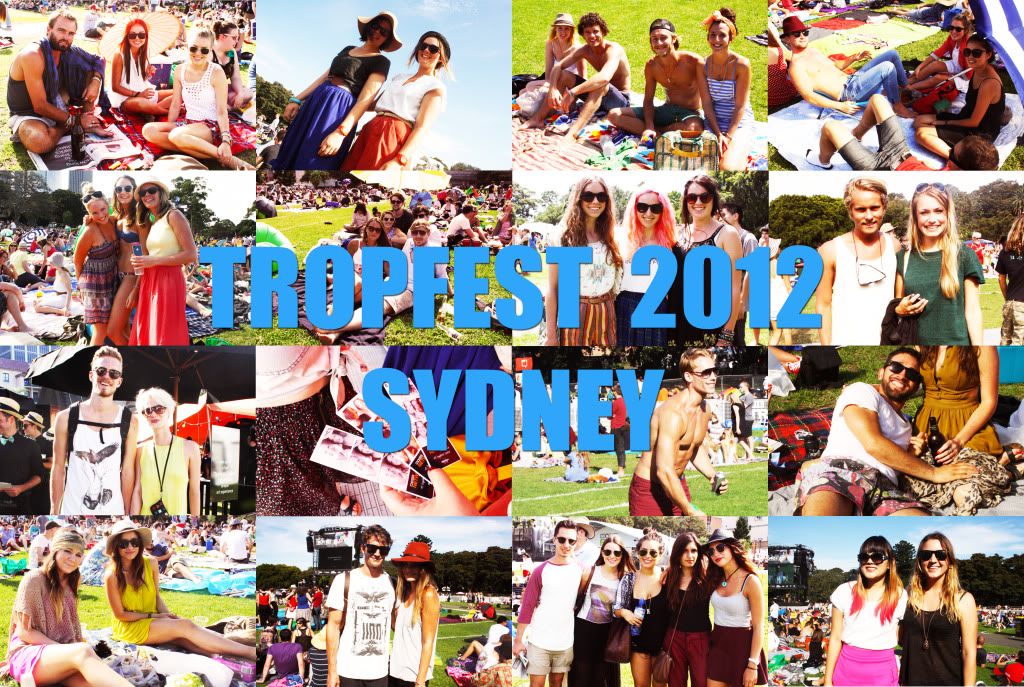 About two Saturdays ago, I went to my first
Tropfest
in Sydney's
The Domain
.
Tropfest
is the most prestigious short film festival in Australia, and the biggest short film festival in the world. Again, it was my first time to experience (I'm having lots of first experiences this year, like
Big Day Out
) one of the most iconic cultural events in Australia and had the chance to take some photos for
Everguide
. Every year more than 150 000 people go to
Tropfest
, in anticipation to watch all the new creative talent, whilst having a picnic in
The Domain
. This year being the
20th year of Tropfest
, the turn out of guests and judges were the best of Australia, including
Geoffrey Rush, Nicole Kidman, Cate Blanchett, Toni Collette
and too many more to list!
Unfortunately this year, the rained poured half way through the night and many left. Take a look at this year's finalists
here
! Some were funny, some were a bit serious and I think the winner,
Lemonade Stand
directed by Althea Jones had a little bit of both. Take a watch of the winning short film at the bottom of this post! I also had the opportunity to style and dress
Scott Tweedie
(host of Channel Eleven's The Loop and ABC's Prank Patrol), but will do a separate post for that.